This past Saturday was the awards ceremony for the Orlando American Advertising Federation's annual ADDY Awards. This year, even though we didn't have the opportunity to shake hands, dress in our finest, and share a meal with our local industry professionals for a Gala, we still had a lovely virtual opportunity to congratulate all of the local professionals and students who have rightfully earned the distinction bestowed upon them as an "ADDY Award Winner".
In addition to the many talented and well-deserving Valencia Graphic's graduates who were well represented as professionals this year, we wanted to take a moment to virtually congratulate and enthusiastically clap for the Valencia Graphics students who won awards this year!
Julie Creus: Best of Student & Gold ADDY Award!
William Zaballero: Silver ADDY Award!
Carmen Berfield: Gold ADDY Award!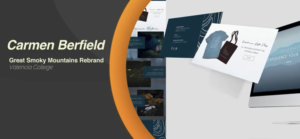 Sam LaSelva: THREE Silver ADDY Awards!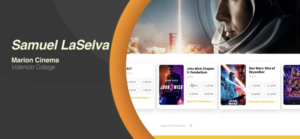 Finally, we wanted to take a moment to especially congratulate Valencia Graphics graduate, Zuleika Arroyo for being awarded the impressive Special Judges Award for Public Service.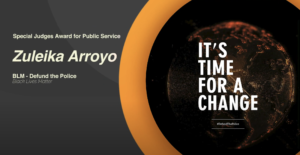 Categories: Uncategorized